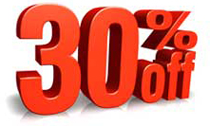 Save up to 30 percent on European Breakdown Cover when purchased with a car or van Warranty
find out more

Get a car warranty Quick Quote

Protect yourself against unexpected repair costs from mechanical failure by covering your vehicle with our comprehensive car & van warranty products.
We are pleased to accept all major credit cards and debit cards.

All payments are processed securely online using Realex, Irelands leading online payment provider.
Your Extended Warranty insurance should help You to keep Your Vehicle in good working order. It's not surprising therefore to learn that You must have Your Vehicle regularly serviced in line with manufacturer's recommendations by either the supplying dealer or a VAT registered Garage.
You must ensure that:
Your vehicle has received a service within the last 12 months prior to taking out cover. (Your vehicle does not require a full service history providing it has been serviced within the last 12 months)
Whilst covered by a Car Protect Warranty, your vehicle is serviced within 28 days or 500 Km (whichever happens first) from the time or mileage stipulated by the manufacturer.
You keep all service invoices and receipts for servicing during the policy duration.
The service details are recorded in your manufacturer service record book.
The service details are recorded in the Service Records section at the back of the policy booklet.
Timing Belts: Important Notice.
In the event of a claim relating to timing belt/s failure, We will require proof that the belt has been changed in accordance with the manufacturer's specification. If You are in any doubt CHANGE THE BELT/S. Belt failure will cause extensive engine damage. We cannot accept liability for any timing belt failure unless accompanied by the relevant proof, and the only acceptable proof is a bona fide garage invoice. If no proof is available the claim will be rejected.
Please Note: Failure to comply with the Servicing Requirement conditions may result in the termination of Your insurance, or the rejection of a claim.
Car Protect Complete Protection
We are proud to offer our most comprehensive policy to date, exclusively available to the public. In addition to the comprehensive cover given in our Premier Plus policy, for mechanical & electrical failure, the policy also offers cover for wear and tear.
If your vehicle has covered less that 100,000 km at the time of a claim, Car Protect will pay for the full cost of parts and labour. If the vehicle has covered over 100,000 km, we will pay 100 percent of the labour cost and a percentage of the parts cost as listed in the table below.
| Mileage | Parts | Labour |
| --- | --- | --- |
| Up to 100k Km | 100% | 100% |
| 101k - 120k Km | 90% | 100% |
| 121k - 135k Km | 80% | 100% |
| 136k - 150k Km | 70% | 100% |
| 151k - 170k Km | 60% | 100% |
| 171k Km + | 50% | 100% |
The maximum amount payable on each individual claim inclusive of VAT is 2,000 euro. This applies to all warranties purchased Directly from the Car Protect Website.
There is no limit to the number of individual claims that can be made, however the maximum amount payable during the period of your warranty shall not exceed the retail value of your vehicle.
If your vehicle has been supplied through our Dealer Network, please check the policy schedule for individual claim limit.
All claims made in the first 30 days will be investigated thoroughly by the Car Protect team. We reserve the right to have your vehicle assessed by an independent vehicle assessor to determine if the fault was present in your vehicle prior to the cover start date. If the independent assessor reports that the fault first occurred prior to the policy start date, the claim will be rejected.
Car Protect have designed their policies to protect motorists from mechanical & breakdown failure which occurs during the life of the policy, they do not cover the repair of a vehicle, where the fault has occurred prior to the cover start date.
Performance and Prestige vehicles
X
Car Protect are proud to offer comprehensive warranties to cover both mechanical and electrical failure for the majority of vehicles available on Irish Roads.
Vehicles which fall under our Performance & Prestige category require bespoke quotations which can be obtained by contacting a member of our team on 015313000.
These vehicles are as follows:
AC, Aston Martin, Bentley, BMW M Series, BMW Alpina, Bristol, Bugatti, Caterham, Cosworth, Ferrari, Ginetta, Jaguar XJ220, Lamborghini, Lancia, Lotus, Lister, Morgan, Maserati, McLaren, Marcos, Maybach, Mitsubishi Evo, Noble, Porsche 911, Porsche Cayenne, Rolls Royce, TVR, Westfield.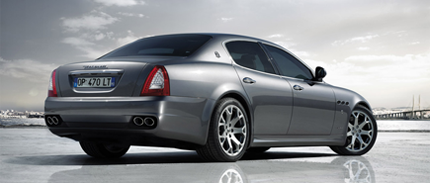 This Mechanical Breakdown Policy is transferable at the Insurer's discretion on the direct sale of the insured Vehicle to a new PRIVATE OWNER providing there are no pending claims on the Vehicle.
To effect the transfer of this Policy, send the Policy Booklet with the Transfer Request Section duly completed and a fee of €30.00 by Recorded Delivery to:
Car Protect c/o
MB&G Insurance Services Ltd
21/26 Howard House,
Howard Street,
North Shields
Tyne & Wear NE30 1AR
within fourteen (14) days of the date of the sale of the Vehicle. No transfer request can be dealt with after this period and the Policy will not be transferable on any subsequent change of ownership. (Proof must be provided that the service schedule has been complied with).
Frequently Asked Questions
X
Please find below our comprehensive FAQ section. Please click on a question to expand the answer.
How many miles can my vehicle do with Car Protect Cover?
All Car Protect Warranty products offer our customers unlimited mileage cover for the full term of the policy.
My car still has some manufacturer warranty, can I still purchase a Car Protect warranty?
When purchasing a Car Protect Warrant product, you can select the start date of the policy for anytime in the future, meaning you can purchase your policy months in advance with a start date to coincide with the end of the manufacturers cover.
When must I have my car serviced?
Your vehicle must be serviced with accordance with the manufacturers guidelines by either the supplying dealer or a VAT registered garage.
In order for cover to start you must have a valid NCT certificate.
Yes your vehicle must have a valid NCT certificate.
What are the general exclusions?
The insurer will not cover claims caused by, or arising from or in connection with the following:
Losses arising from manufacturer's defects, inherent design faults, recall campaigns, during or after the manufacturer's warranty period.
Any Grey Imports
Vehicles which have been modified or altered where the modification or alteration falls outside the approved manufacturer's specifications.
Any Vehicles used for competitions, pacemaking, rallies, off road use or use for a taxi or by a driving school.
Loss or damage where the Insurer is unable to verify the actual mileage of the Vehicle at the time of the claim.
Routine maintenance operations and/or adjustments of any components.
Damage or loss which is recoverable under any other insurance or warranty.
Mechanical or electrical failure resulting from:

Wear and tear (not applicable for the Car Protect Complete Policy)
Overheating, frost, corrosion, flooding, impact, fire, abuse or neglect
A defect which existed prior to the insurance taking effect
Lack of coolant, lubricant or hydraulic fluids
Incorrect servicing or faulty repair
An incorrect grade of lubricants, fuel or hydraulic fluids
Ingress of foreign matter into fuel, lubricants or cooling system.

Damage to uninsured components or any consequential damage or loss.
Bodywork, channels and guides, check straps, cosmetic finishes, door locks, glass, handles, hinges, paintwork, trim, upholstery, weatherstrips and seals.
Warranty Key Benefits
Parts & Labour Covered
Roadside Recovery
7 Days Car Hire
Continental Use
Cover From Day One
Instant Claims Authority
Direct Settlement With Garage
Your Choice Of Garage For Repairs
Failure of timing belts, when failure is within manufacturer's guidelines
14 Day Money Back Guarantee
Irelands leading comprehensive used van warranty for vehicles
up to 10 years old
find out more

Comprehensive breakdown cover for vehicles of all ages from only €30
find out more

Irelands leading GAP Insurance provider, choose from 6 exclusive products
find out more

Protect yourself against future bills from NCT failure, with our comprehensive NCT Failure Cover
find out more