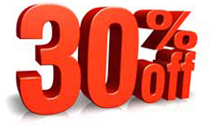 Save up to 30 percent on European Breakdown Cover when purchased with a car or van Warranty
find out more


Why Choose Us - Breakdown Cover Benefits
Car Protect are proud to offer the best value breakdown cover available in Ireland today. We offer 3 products to suit any requirement at an affordable price, with no hidden costs and coverage available for vehicles up to 15 years old.
Car Protect offer excellent Value – 365 days per yer 24 hours per day call out
We offer recovery for vehicles up to 3500 kg in weight – our similar priced competitors only offer 1500 kg
We offer the towing of caravans provided they are no longer than 7 metres and if they are attached to the broken down vehicle
If you have puncture we will change your wheel for you at the side of the road provided a serviceable spare wheel is available in your car
Breakdown cover provided for cars, vans and motorbikes depending on the type of policy required
Our European Breakdown Policy covers more countries than other similar priced competitors policies.
Recovery Network and Operators - Call Assist
Car Protect are proud to work with Call Assist, one of the largest breakdown operators in Europe and offer the following benefits.
24/7 365 operational Control Centre with up to the minute technology
A trustworthy, reliable network of recovery operators and vehicle repairers with over 1,500 recovery agents throughout Ireland and the UK
BSEN ISO 9001 and BSEN ISO 14001 accredited, our objective is to provide an effective and sympathetic service to motorists whose vehicles have broken down or involved in an accident.
European Breakdown Cover for the following countries: Albania, Andorra, Austria, Balearics, Belarus, Belgium, Bosnia Herzegovina, Bulgaria, Canary Isles, Corsica, Croatia, Northern Cyprus, Czech Republic, Denmark, Estonia, Finland, France, Germany, Gibraltar, Greece, Hungary, Italy, Latvia, Liechtenstein, Lithuania, Luxembourg, Macedonia, Malta, Moldova, Monaco, Morocco, Netherlands, Norway, Poland, Portugal, Romania, San Marino, Sardinia, Serbia and Montenegro, Sicily, Slovak Republic, Slovenia, Spain, Sweden, Switzerland, Turkey (west of Bosphorous), United Kingdom and Vatican City
Lowest Price Guarantee
Carprotect.ie offer a double the difference money back guarantee, if you can find the same level of cover for less in the Republic of Ireland, then we will refund you double the difference in premium.