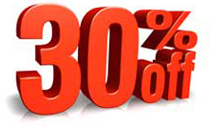 Save up to 30 percent on European Breakdown Cover when purchased with a car or van Warranty
find out more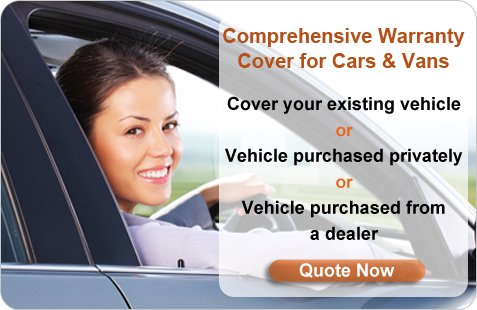 Car Warranty - Frequently Asked Questions
1.

How many kilometres can my car do with Car Protect Cover ?
All Car Protect Warranty products offer our customers unlimited mileage cover for the full term of the policy.
2.

My car still has some manufacturer warranty, can I still purchase a Car Protect warranty?
When purchasing a Car Protect Warrant product, you can select the start date of the policy for anytime in the future, meaning you can purchase your policy months in advance with a start date to coincide with the end of the manufacturers cover.
3.

When must I have my car serviced?
Your vehicle must be serviced with accordance with the manufacturers guidelines by either the supplying dealer or a VAT registered garage.
4.

In order for cover to start you must have a valid NCT certificate.
Yes your vehicle must have a valid NCT certificate.
5.

What are the general exclusions?
The insurer will not cover claims caused by, or arising from or in connection with the following:
Losses arising from manufacturer's defects, inherent design faults, recall campaigns, during or after the manufacturer's warranty period.
Any Grey Imports
Vehicles which have been modified or altered where the modification or alteration falls outside the approved manufacturer's specifications.
Any Vehicles used for competitions, pacemaking, rallies, off road use or use for a taxi or by a driving school.
Loss or damage where the Insurer is unable to verify the actual mileage of the Vehicle at the time of the claim.
Routine maintenance operations and/or adjustments of any components.
Damage or loss which is recoverable under any other insurance or warranty.
Mechanical or electrical failure resulting from:

Wear and tear (not applicable for the Car Protect Complete Policy)
Overheating, frost, corrosion, flooding, impact, fire, abuse or neglect
A defect which existed prior to the insurance taking effect
Lack of coolant, lubricant or hydraulic fluids
Incorrect servicing or faulty repair
An incorrect grade of lubricants, fuel or hydraulic fluids
Ingress of foreign matter into fuel, lubricants or cooling system.

Damage to uninsured components or any consequential damage or loss.
Bodywork, channels and guides, check straps, cosmetic finishes, door locks, glass, handles, hinges, paintwork, trim, upholstery, weatherstrips and seals.